We can't possibly be a month away from 4, can we? Because sometimes she seems WAY too big… but MOST of the time, this munchkin is still very much our baby girl (and we'd like to hold onto that as long as possible please!):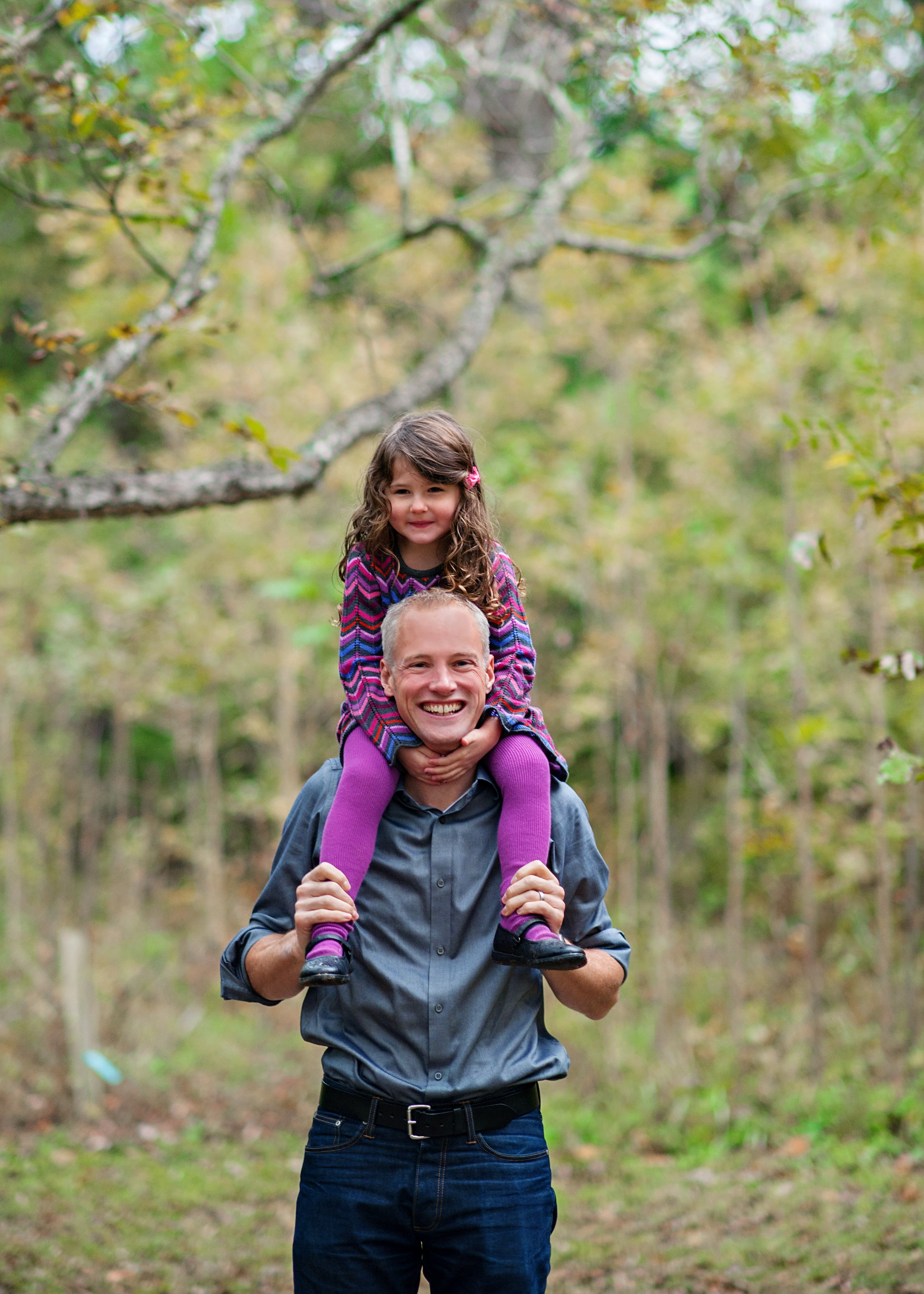 Clementine remains the cutest human who has ever walked the earth, as confirmed by anyone in her path. I mean, seriously.
But it's not even that face – it's the things that go on in that beautiful and sparkly little brain of hers, the words that come out of that perfect mouth, and the constant ways she is surprising us with her general outlook on like.
For example – her Christmas list. She started wanting only one thing – the power to read. Because in her view, "once you can read, you can do ANYTHING." And it's true! But when discouraged from that particular list item ("Maybe Santa can bring you things to HELP you read instead") she settled on a stuffed platypus ("Wild Kratts" was her new favorite TV show we downloaded for the Thanksgiving trip), dark chocolate and milk chocolate. I think he can handle that. For this kid, whose nice days finally far outnumber her naughty days (though she is NOT without her naughty days):
Clementine's superpowers remain on the social side – we've never really seen anyone her age simply draw people in and engage so well with adults, kids, and even animals. She continues to get along fabulously with everyone, and actually (not sure if this is circumstance or preference) seems to have more little male buddies than girl friends. Her closest friends are Charlie (he definitely wins for most hours of play – they literally shows up at our doorstep daily) and Clyde at school. Over Thanksgiving, she was even given the nod of approval by 5-year-old cousin Cole, who is ALL BOY (when they were picking out jewelry to dress up, he asked her if she had any "rusty man necklaces"). It was the sweetest thing ever to watch them fall in cousin-love, even if she did call him Milo for the first 24 hours (especially funny since she called her friend Milo Pablo for HIS first 24 hours – I'm thinking names will never be her thing).
With boys, with girls or with herself, Clem's favorite things to do have remained the same for a while now – books, building things, art (drawing, writing letters – which have gotten WAY better, gluing, taping and cutting) and make believe are all activities she could do for hours if her #1 activity – playing with her sister – isn't "available" (to use Montessori speak). But she will ALWAYS choose her sister over anything else:
Annabelle isn't QUITE as smitten as the rest of the world, but even she'll admit, Clementine is pretty darn sweet most of the time (if not a bit unreasonable), and is almost ALWAYS FUN. Happy 3.11 little pea!